Lights on Rice Parade
December 7th, 2018 at 6:30 pm
–
8:30 pm
Event Navigation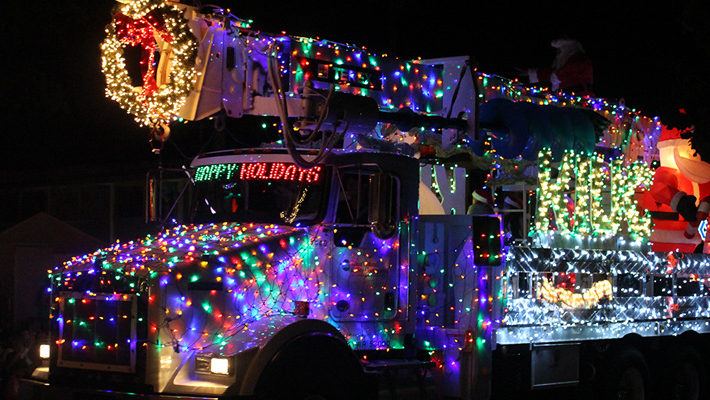 Come to the Lights on Rice Christmas Parade –  The parade is held on the first Friday in December each year to welcome the holidays.
The entire Rice Street is closed down from 5:30pm just for this bustling annual event! One of Kauai's largest attractions, a must-see event that you want to bring your whole family to! Please plan early to place yourself along Rice Street to enjoy. This year's parade has swelled to about 60 units with 3,000 performers!
Kukui Grove Center will be offering a FREE Shuttle Service for the Lights on Rice Parade on December 7th from 5pm – 9pm. The shuttle will depart from the bus stop at First Hawaiian Bank at Kukui Grove Center, and drop off at First Hawaiian Bank on Rice Street the night of the parade in a running loop. Guests are invited to stay and enjoy the first Holiday Lights Spectacular show of the season at 9pm that evening. Visit kukuigrovecenter.com or call 808-245-7784 for details.