Upcoming Events > Kama'aina
This page is specifically for Kauai residents. It's our kama'aina community page to share information about classes, workshops, business and networking events, support groups, etc.
If you're a visitor and one of these events appeals to you, please reach out to the event coordinator or contact us for advice on whether your attendance is appropriate.
August 2022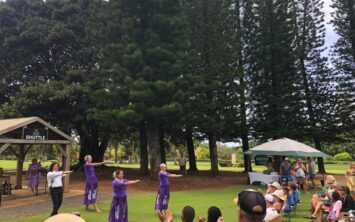 Island Happenings

»
Wednesday, August 10th, 2022 at 1:00 pm
Makai Music & Art Festival,
Princeville, HI
Located on the Makai Lawn, the Makai Music and Arts Festival is hosted on each Wednesday of the week from 1:00 to 5:00 p.m.  Join us and experience entertainment from some of the best musicians on Kauai, and shop from an assortment of hand made jewelry, crafts, art and much more by local vendors. Bring your lawn chairs and enjoy the fun.
September 2022
+ Export Events