Wave Demo Class at Aloha Sophia Wellness
September 17th, 2018 at 7:15 pm
–
8:45 pm
Event Navigation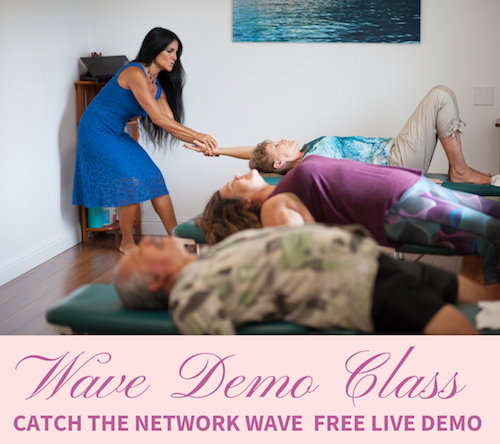 Would you like to find relief from back or neck pain? Learn how you can experience a healthy spine!
Join us for a free Mondays September 17th, October 1st or October 15th, 2018 at 7:15pm at Aloha Sophia Wellness in Kapa'a for our Wave Demo Class: Complimentary Demonstration & Talk
Introduction to Network Spinal Anaysis (NSA) Care: Live Demonstration of the "Network Healing Waves"
Open to established clients and their friends and families or for anyone interested in finding out more about NSA Care.
Enjoy an intimate evening which includes a short explantation of NSA Care and a live demonstration of the "Network Healing Waves". Experiece when your spine changes your life changes!
Prospective clients who attend the introductory evening will recieve a discount on their initial visit.
MUST RSVP at 808-823-0418 or https://bit.ly/2x6Y3bK