TRADITIONAL ANCIENT JAPANESE TEA CEREMONY MAY 27
Saturday, May 27th, 2023 at 10:30 am

–

1:30 pm

$40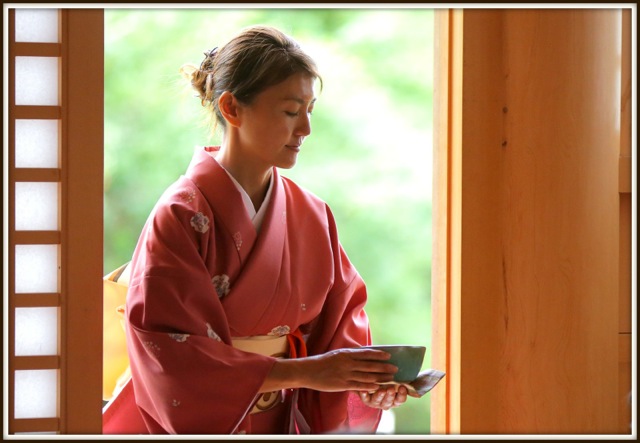 KALAHEO — The Lawai International Center will host a traditional ancient Japanese tea ceremony presented by the Urasenke Kaua'i Kyoukai Tea Association on Saturday, May 27 at 10:30 a.m., noon, and 1:30 p.m. This rare event will be held in the the Center's Hall of Compassion, a hand-carved replica of 13th-century architecture that was built by the hands and hearts of masters in Asia and assembled by volunteers on Kaua'i. As the tea ceremony members mature, this might be their last year to offer this experience.
There will be 25 seats available per session.  Reservations are required. The suggested minimum donation is $40.  For reservations, text or call (808) 634-3717 or email info@lawaicenter.org. For more information about the Center, visit www.lawaicenter.org.
The Lawai International Center, a non-profit community project, is an archaeological and cultural treasure in a valley that has long been recognized as a healing sanctuary. In 1904, the first generation of Japanese immigrants built 88 shrines replicating an ancient pilgrimage of 88 temples in Shikoku, Japan. Today, the Center is the only such site existing outside of Japan and is one of the oldest Buddhist temple sites in the country. Volunteers are bringing these shrines and this valley back to prominence as an international center for compassion, education and cultural understanding.  
Related Events