Street Taco Workshop at Monkeypod Jam
November 3rd, 2019 at 4:00 pm
–
7:00 pm
|
$90.00
Event Navigation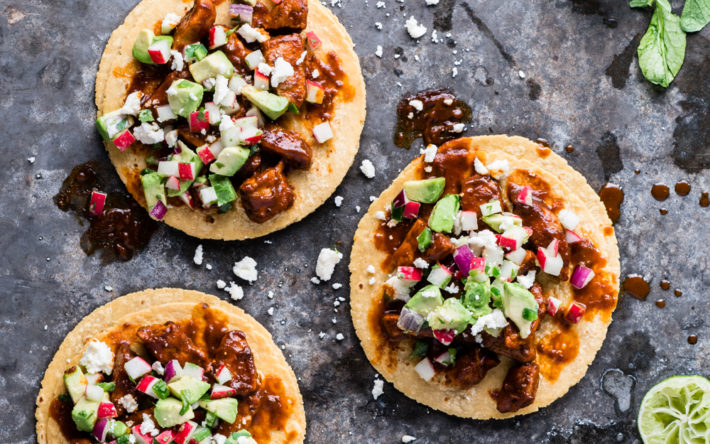 Street Tacos
With Chef Robert Henningsen
Executive Chef and Owner of Uncle Bobby's Food Truck
Sunday, November 3rd, 2019: 4:00 – 7 pm
Chef Bobby will be sharing the recipes, skills, and techniques needed for an authentic Street Taco party. Learn how to make freshly pressed corn tortillas, quick pickled onions, guacamole, salsa fresca, and two types of protein including carne asada and garlic, chili shrimp.
Menu:
Corn Tortillas
Pickled Red Onions
Carne Asada Tacos
Garlic and Chili Shrimp Tacos
Guacamole
Salsa Fresca
Chef Bobby Henningsen grew up in the restaurant business. Raised by parents in the restaurant industry, he was always around food and has continued to keep it that way throughout his career.
From the age of eight, watching chefs like Julia Childs and Paul Prudhomme, he started creating his own dishes from scratch. At age 14, Chef Bobby was hired for his first job in a restaurant. From there, he continued to elevate his career working jobs in every aspect of the industry. In order to further his passion for food, Chef Bobby studied at the Scottsdale Culinary Institute Le Cordon Bleu in Scottsdale, Arizona.
Fresh out of culinary school, Chef Bobby landed his first chef position at the age of 19 and has never looked back. He's worked in restaurants and clubhouses across the country, cooking in almost every style of restaurant, from family-owned to corporate high-end steakhouses, and even as an Executive Chef for Phoenix International Raceway. But one thing has always been constant – Making Great Food.
With nearly 20 years of experience in the restaurant industry, Chef Bobby's knowledge, experience, and background come together to bring fresh, delicious food to the table. Chef Bobby has also traveled around the country to help with large events including NBA, NFL, MLB, NCAA, NASCAR, IRL and also open restaurants and train many other chefs and food & beverage managers, and won the national Golden Fork award from Golf Inc. magazine in 2015.
Bobby enjoys camping, hunting, sports, and spending time with his wife Marie and three children Maverick 11, Ruby 8, and Lucy 4.