Slack Key Days Festival 2018
Sunday, August 5th, 2018 at 2:00 pm
–
8:00 pm
Event Navigation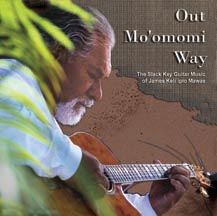 Annual festival celebrating family music, art, and Aloha!
2018 Festival Honors James Keli'ipio Kahea Mawae of Molokai – Lifelong caretaker of Traditional Hawaiian slack key guitar music.
Traditional slack key music embraces you with Aloha creating an oasis of peace and deep relaxation… making everything right. Keli'i always said
'Slack key brings everyone together.' – Keli'i Mawae
Event sponsored by Princeville at Hanalei Community Association and the Slack Key Music Center.
To help perpetuate and preserve the family music tradition of Hawaiian slack key, visit the 501c3 nonprofit, Slack Key Music Center.
Directions:
The Princeville community center and Prince Albert Park is easy to find at 4334 Emmalani Drive in Princeville, Kauai. Turning into Princeville community, take the roundabout around and turn right on Emmalani Drive. The center is the first on your right and is located right next to Prince Albert Park. The concert is held in the Aloha Room.
More information:
SKMC 2018 Events
or call (808) 826-1469.
Accessible and Family Friendly: This facility is accessible for all ages and abilities and family friendly with nice grassy area, playground, and park for parents to take restless children during the concert and intermission. Birds in the trees around the center contribute to sweet slack key serenade and tradewinds flow through the windows and doors around the center. The park is the perfect setting for a summer music and art festival.