Quiet Morning: Ancient Practice of Centering Prayer led by Liedeke Bulder
September 14th, 2019 at 9:00 am
–
12:00 pm
|
Free
Event Navigation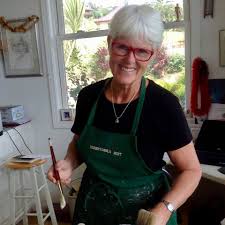 A Quiet Morning at Christ Memorial is a mini-spiritual retreat. Our 3-hour silent retreats begin 9:00 AM, with a Taize-style prayer service, followed by an instruction and practice, and we end with a healthy lunch. There is time built into the morning for meditation, journaling or labyrinth walks.
Our first Quiet Morning is a mini introduction to the ancient practice of Centering Prayer presented by Liedeke Bulder, a longtime centering prayer practitioner, commissioned presenter and Kauai liaison for Contemplative Outreach. We will learn about the method and context of Centering Prayer and explore the benefits of this practice in ordinary life. Time will be allowed for practice of the prayer. Suggested faith offering: $10
We will be offering Quiet Mornings monthly.
Open to the public, all faith traditions welcome.