Poipu Food & Wine Festival
November 9th, 2019 at 6:00 pm
–
9:00 pm
|
$135
Event Navigation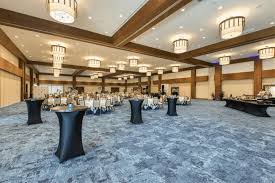 Saturday, November 9th | Poipu Pa`ina, An Exquisite Epicurean Gala
Poipu Pa`ina, an exquisite epicurean event and benefit for the Kauai Community College Culinary Arts Program on Saturday, November 09. The Gala will feature some of Hawaii's finest chefs and perfectly paired wine, live music and a silent auction. Tickets available pre-sale at $125 and $135 at the door, along with Tables of 10 for $1,000 and a Gold Sponsorship for $3,000 that includes a table of 10 and a semester of tuition scholarship for a selected KCC Culinary Arts student.
Funds raised at the Gala help with the continued development of KCC's Culinary Arts Program by providing financial assistance for students in need. The Program trains approximately 60 students a year and many of the graduates go on to find jobs in the local culinary industry.
Poipu Pa`ina Participating Chefs & Restaurants :
Chef Shaden Sato – Halekulani Resort – Oahu
Chef Wade Ueoka – MW Restaurant – Oahu
Chef Ben Takahashi – Club at Kukui`ula
Chef Rafael Camarillo – Holo Holo Grill at Koloa Landing Resort
Chef Noelani Planas – Red Salt of Koa Kea Hotel
Chef Mark Arriola – Merriman's Fish House
Chef Adam Cataluna – Keoki's Paradise
Pastry Chef Pauline Lam – Grand Hyatt Resort
Chef Tom Iannucci – Pietro's Poipu
Chef Rey Montemayor – Marriott Kalapaki
Chef John Ferguson – Kalaheo Café
Chef Shannon Tomacder – Contemporary Flavors
Rumfire at Sheraton Resort
Eating House 1849
Judy Lappert-St Clair of Lappert's Ice Cream & Coffee.
Wine Partners:
The Wine Shop – Dan O`Connell
Paradise Beverage – Cherie Haffner