Na Hula O Kaohikukapulani Hula Hoʻike 2019
June 15th, 2019 at 4:00 pm
–
9:00 pm
Event Navigation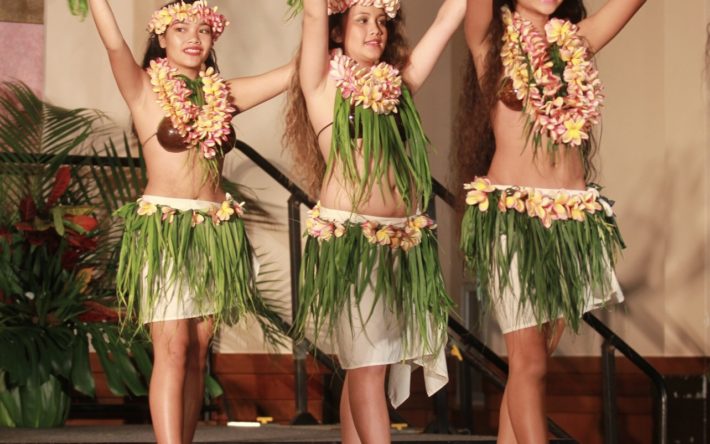 The dancers of Na Hula O Kaohikukapulani, Kumu Hula Kapu Kinimaka-Alquiza, and the Kamanawa Foundation, an educational non-profit cultural organization whose mission is to perpetuate and preserve its Hawaiian Culture through language, music, dance, crafts, folklore, and more, present Kauai's 37th Annual Hula Exhibition.
Dancers ranging in age from keiki (children) 3 years old to makua (parents) and will perform to a variety of Hawaiian chants, tunes and to the drums of Polynesia.
Throughout the evening, as you sit in a theater style first come first serve seating, indulge yourself into the sounds of Hawaiian chant, sounds of traditional hula instruments, music, and the voices of the dancers who call out asking permission to enter the stage to hula. Enjoy the talents of gifted musicians, island beauties, drums and dances of Polynesia.
The Kauai Marriott Resort is the selection for the 37th annual Kauai Hula Exhibition on Saturday, June 15 2019. The Finger foods/Bake Sale and Craft fair opens at 4:00pm. Doors will open at 5:00pm with the showcase to begin at 6:00pm. Admission tickets are $20.00 pre sale or $25.00 at the door.
For tickets call or text, Mel (808) 634-8574 or Maka (808) 652-2761.