Kauai Old Time Gathering – 11/22-24
November 22nd, 2019 at 9:00 am
–
10:00 pm
|
One event on November 23rd, 2019 at 9:00 am
One event on November 24th, 2019 at 8:00 am
Event Navigation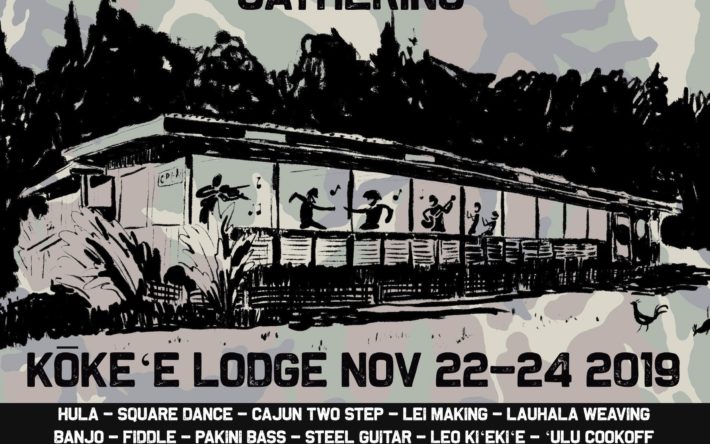 Music! Crafts! Performances! Dances! Come join the fun at the Kauaʻi Old Time Gathering, held up in the beautiful mountains of Kokeʻe. Three days of workshops and music from old time days. Delicious farm-to-table meals and cash bar available.
Schedule of events and more info at www.kauaioldtime.com or call 631-3455.
Workshops and evening show: $25. Daytime performances in Kōkeʻe Lodge: free. Keiki come free! Cabin and camp accommodations available.