Hula Competition Solo ʻAuana & Finale
September 29th, 2018 at 12:00 pm
–
5:00 pm
|
$20 – $25
Event Navigation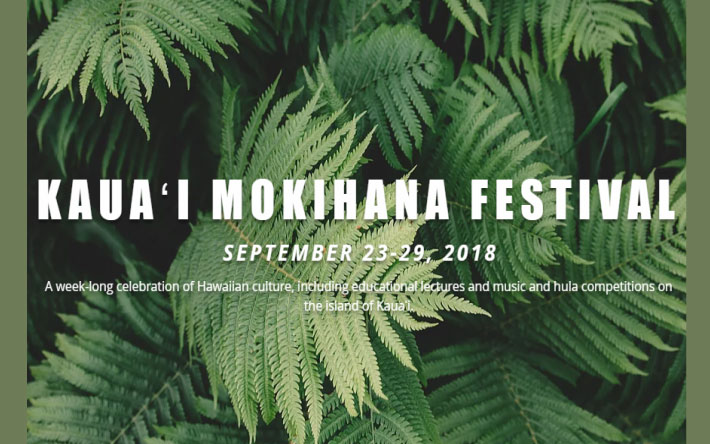 Admission Fee: $20 advance / $25 at door, Kauaʻi War Memorial, 4191 Hardy Street, Līhuʻe. The finale cannot be missed! First, solo competition enchants the audience. Then, all the competing hālau and audience wait breathlessly to see the winners announced by the judges. This year, special solo awards are offered by Hawaiʻi Community Foundation.
PRESS photos are available upon request. Contact Maka Herrod, 808-651-1868
Kauaʻi Mokihana Festival website is updated regularly with latest announcements on this schedule: http://maliefoundation.org
Festival Director: Maka Herrod 808-651-1868
Event Information: Email kmfkauai@hawaii.rr.com
NOTE: A KMF professional photographer and videographer will be at major events with images for sale. Competing or other professional photographers should check with even coordinators prior – call Maka.