Hawaiian Slack Key Guitar & Ukulele Concert
August 7th, 2019 at 6:00 pm
–
8:00 pm
|
An event every week that begins at 6:00 pm on Wednesday, repeating until September 3rd, 2019
|
$10 – $25
Event Navigation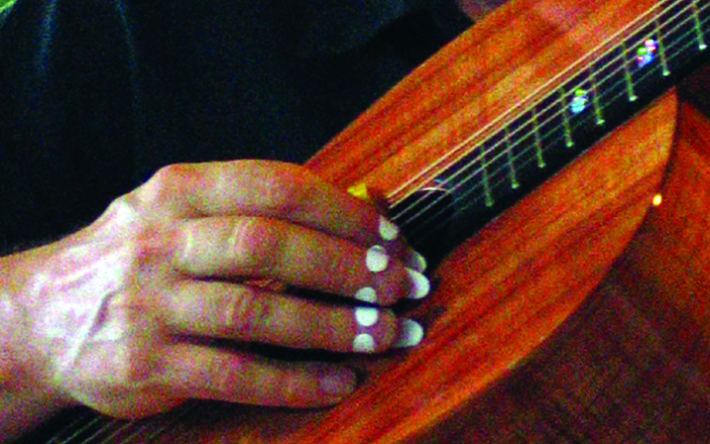 Traditional Hawaiian slack key guitar & ukulele concert featuring songs & stories telling its history.
There are so many songs and stories that we have over twenty different themes for the concerts which incorporate different songs and stories. Themes include: Tour of the Islands, Hanalei Slack Key, For the Birds, Honoring Raymond Kane, Whales Homecoming, Sea Turtle Serenade, Honoring Keli'i Mawae of Molokai, 'Ohana Slack Key, Aloha Music of Hawaii, Hawaii's Sunset Music, Heart of Slack Key, Spirit of Slack Key, Hawaii's Cowboy Music, Kauai Slack Key, Poina 'Ole – Never to be Forgotten, Legends of Slack Key, Ahupua'a – Mountain to Sea, Sweet Hawaii Dreams, Gift of the Ancestors, and Island of Peace
#1 BEST LIVE SHOW – 2019 Hawaii Magazine Reader's Choice. Traditional slack key music embraces you with Aloha creating an oasis of peace and deep relaxation… Perfect for your Kauai experience.
2018 TripAdvisor Certificate of Excellence.
Family Friendly Tickets $25 ($20 Ages 13-19 & 50+; $10 Ages 6-12). Gift Drawing.
Audience rating 20+ yrs is 99.3% "Excellent, Highlight of our trip!".
This concert will 'Tune your world to Aloha'! Award winning concert artists Doug & Sandy McMaster have 11 CDs to perpetuate the knowledge and experience of the endangered artform of traditional Hawaiian slack key guitar and ukulele. Guided by the kupuna (elders), they have dedicated their lives to continuing the family tradition of slack key music.
Proceeds support the All Saints' Pipe Organ Rebuild Project and Cultural and Arts program. The pipe organ is Kauai's only pipe organ and was generously donated in 1925 by Mrs. S. W. Wilcox. To learn more about the Pipe Organ project
"Awesome music & talent!" – Kathy
"Soothing to the soul and spirit." – David & Dianne
"To really feel Hawaii, you must hear slack key. It embodies Aloha!" – Bill
"Great intimate setting… like being in the artists living room with friends." – Sally
"Touched my heart and filled me with Aloha." – John
Directions:
The All Saints' Church is easy to find at 4-1065 Kuhio Hwy. in Kapaa, Kauai. It is 1/2 mile south of downtown Kapaa on the mountain side of the road next to the Sudz Car wash between the Shell and Texaco gas stations.
Tickets and more information:
www.McMasterSlackKey.com/liveshows.html
or call (808) 826-1469.
Accessible and Family Friendly
This facility is accessible to all ages and abilities and is family friendly with nice grassy area and lanai for parents to take restless children during the concert and intermission. Easy in and out with doors open all around the sanctuary space. Cooling, gentle tradewinds float through the sanctuary throughout the concert. Enjoy a meditating walk around the beautiful labyrinth.