Grief, Gratitude, Love and Death, CANCELED
Saturday, March 28th, 2020 at 2:30 pm
–
7:30 pm
Event Navigation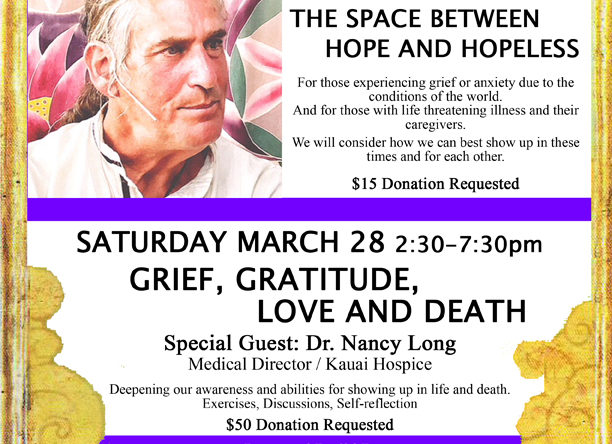 ALL CANCELED.  Reverend Bodhi Be, the executive director of Doorway Into Light,
These programs are for those who are feeling grief, anxiety or fear about current world conditions or current personal health conditions.
Since 2006 Doorway Into Light, a nonprofit organization on Maui, has been offering community presentations and trainings in the fields of conscious and compassionate care of the dying and the dead as well as education, counsel and support to the dying, their families and the grieving.
Doorway Into Light operates Hawaii's only nonprofit funeral home and only certified green funeral home and a storefront center. For more information please contact Robin Sheldon at (808) 635-0557 or Bodhi@DoorwayIntoLight.org