Fall Soup Workshop at Monkeypod Jam
October 15th, 2019 at 5:00 pm
–
8:00 pm
|
$90.00
Event Navigation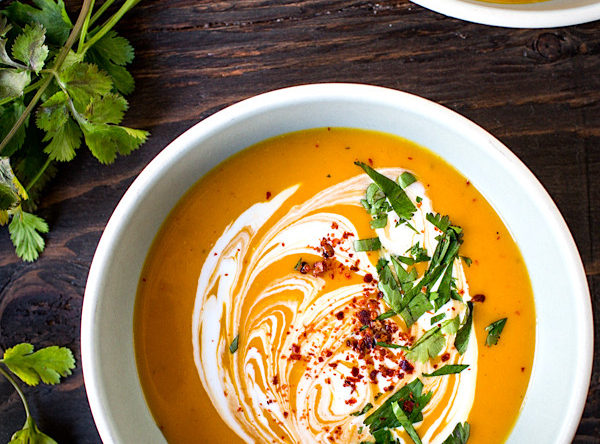 Fall Soups
With Chef Clinton
Executive Chef at The Cabana, Poipu
Tuesday, October 15th, 2019: 5:00 – 8 pm
Fall has finally arrived and even on tropical Kauai, we like to cozy up with a soul-warming bowl of homemade soup. Chef Clinton will share three of his favorite soups. He will demonstrate how layering is essential for richness of flavor and how simple, whimsical garnishes elevate a humble meal to a fulfilling dinner appropriate for entertaining. Soup will be enjoyed throughout the class and extras will be sent home to enjoy later.
Menu:
Seafood Chowder Topped with Basil Pistou
Kabocha Bisque with Fried Kale
Portuguese Bean Soup Topped with Cardamom Cream
Clinton Nuyda, the Executive Chef of Eating House 1849 by Roy Yamaguchi, came to the island of Kaua'i with 20 years of experience mostly from Southern California. Born and raised in the Philippines, then relocating to Los Angeles in the mid-1980s, Nuyda began cooking at his grandmother's side as a child. He specializes in Italian dishes, especially pizza and pasta, as well as Spanish and Japanese cuisine. He also cooks some Greek, Singaporean, Thai and Vietnamese fare. Nuyda remains well in touch with his Filipino roots and makes a killer adobo, but says he has yet to make sinigang to rival his mother's recipe.
After receiving his formal training, Nuyda started his fine-dining career as a Sous Chef in the kitchen of Chef Makoto Tanaka's Mako restaurant in Beverly Hills. He then moved to Chef Wolfgang Puck's flagship restaurant, Spago Beverly Hills, where he says he made "lots and lots of pasta!" Nuyda was handpicked to become Sous Chef at Chef Eric Klein's Maple Drive. Klein also took Nuyda with him to open the SW Steakhouse at Wynn Hotel in Las Vegas. Upon returning to Los Angeles, Nuyda rejoined Spago Beverly Hills before becoming Executive Sous Chef at Luau Restaurant Beverly Hills which offered dishes from the Pacific Rim. He later worked at Chef Suzanne Goin's L.A. Tavern in Brentwood which served fresh market fare and at world cuisine fine dining restaurant Raphael's in Studio City. He moved back to the Philippines briefly where he was Head Chef at Grappa's Ristorante in the busy Makati business district. Nuyda returned to the United States to settle in Hawai'i and worked at Kauai Pasta Lihue in 2013 as Head Chef. He joined Eating House 1849 in 2015.
Diners have been known to lick the sauce off plates prepared by Nuyda, even sauce from other people's plates. Among the recent popular dishes at Eating House 1849 are his Market Fish of the Day and the Hapa Burger. One of his favorite things to do is to make pizza with his nieces Sabrina and Samantha, and his nephew Shane.
Workshops are non-refundable. Once registered, please find someone to fill your seat if you are unable to attend.
Please bring the following items: Cutting Board and Knife
Dress code: Long pants and toe covered shoes