Eo E Emalani i Alakai
October 14th, 2017 at 9:00 am
–
4:00 pm
|
Free
Event Navigation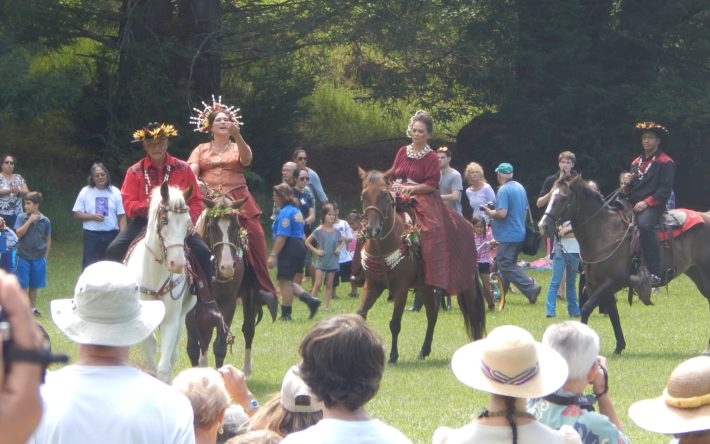 Since 1988, Hui o Laka/Kokee Museum has hosted "Eo e Emalani i Alakai" to commemorate a historic event honoring Queen Emma's 1871 visit to Kokee and Alakai Swamp. Each year people are chosen to represent Queen Emma, Kaluahi, and attendants.
Invited hula halau from around the state and Japan honor their queen with dances and chants honoring Kaleleonalani – Traveler of the Mountains. The event starts at 9am along with exhibits, crafts and snack sales in the Kanaloahuluhulu Meadow. After the Queen's party rides into the Meadow at eleven, a dozen halau perform dances and chants honoring Queen Emma. There is no admission although donations are accepted at the Kokee Museum.
Parking is extremely limited with car pooling strongly suggested. Shuttle service is in the works from Kekaha and Waimea Neighborhood Centers.
This year's event is sponsored by Hui o Laka, Hawaii Tourism Authority, County of Kauai. New event furnishings were supplied through the Kekaha Host Community Benefit Program – Kokee is Kekaha's backyard!