Earth Day Community Work Day @Lydgate State Park
Saturday, April 20th, 2019 at 7:30 am
–
12:00 pm
Event Navigation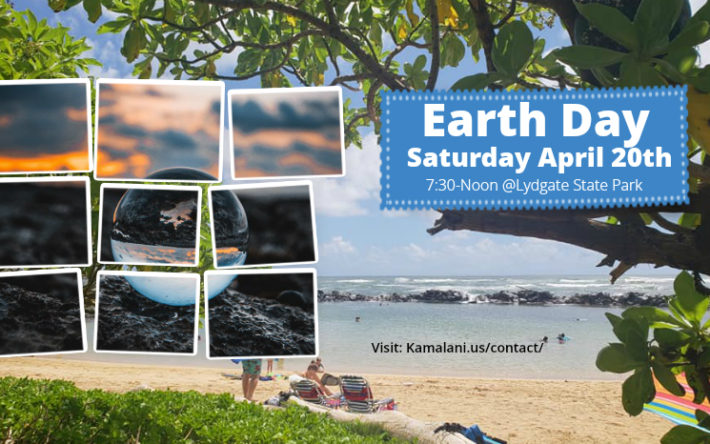 Join us for a day of sharing our Aloha for our community by helping with a variety of fun park improvement projects at Lydgate State Park in Wailua celebrating Earth Day!
Saturday April 20, 2019 – 7:30am to Noon
Meeting in the Main Pavilion
Lunch and Snacks will be served
We encourage you to bring a water bottle, work gloves and sunscreen
Register at https://www.kamalani.us/contact/
or visit our Facebook Page @friendsofKamalani  or you can text 808 639-1018 
Earth Day is an annual event celebrated on April 22. Worldwide, various events are held to demonstrate support for environmental protection. First celebrated in 1970, Earth Day now includes events in more than 193 countries, which are now coordinated globally by the Earth Day Network.
We look forward to seeing you there. Church groups, school groups, company groups are welcomed and encouraged to attend. Wear your team shirt representing your organization.