E Kanikapila Kakou 2023, Week 6:  Focus on Kaua'i Youth
Monday, March 13th, 2023 at 6:00 pm

–

8:30 pm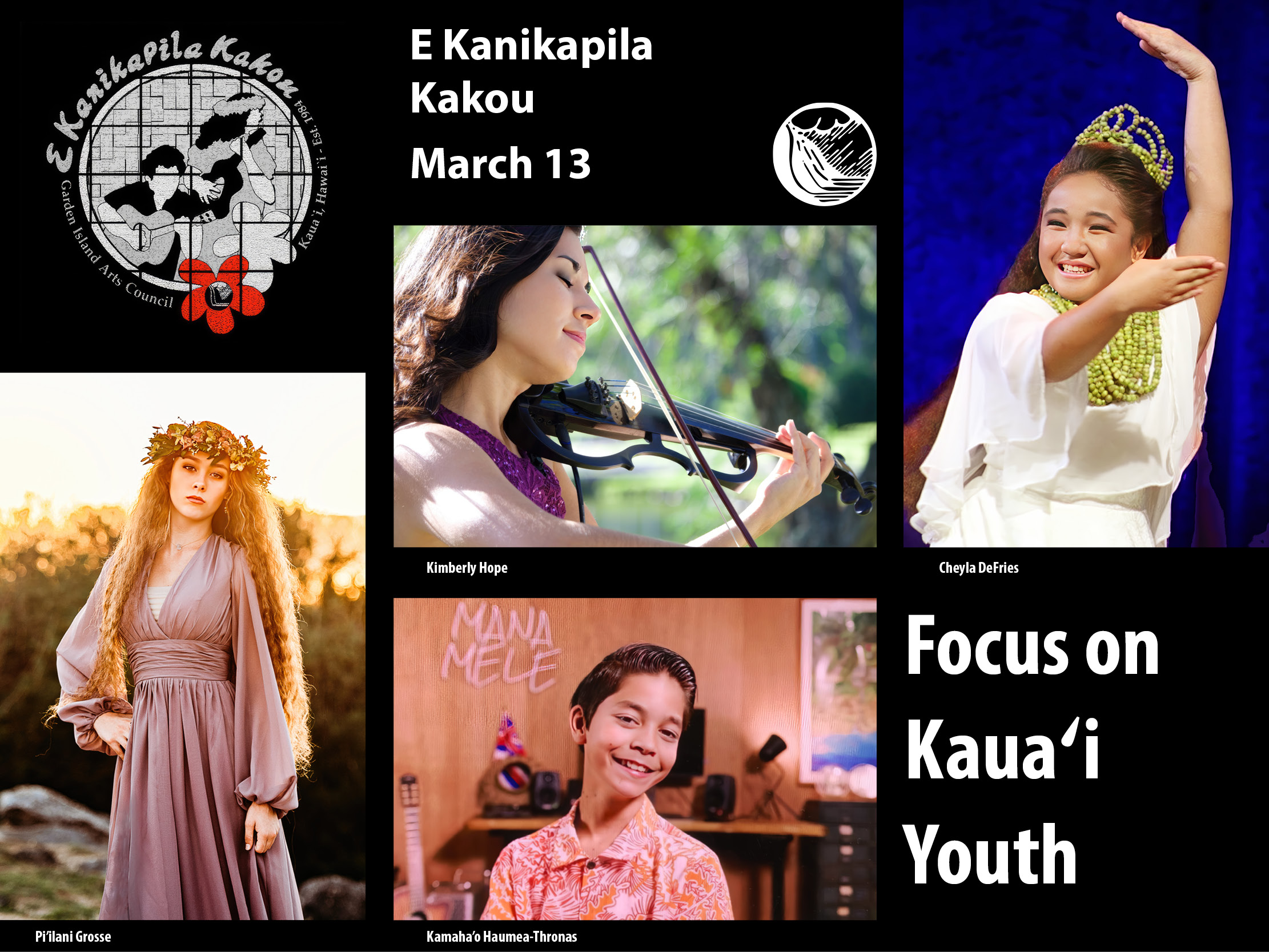 E Kanikapila Kakou 2023, Week 6:  Focus on Kaua'i Youth
Week 6 highlights our young artists,  Kamaha'o Haumea-Thronas, Pi'ilani Grosse, Cheyla DeFries and Kimberly Hope.  
E Kanikapila Kakou 2023 celebrates the music, hula and stories of Hawai'i with focus on Kaua'i.
The doors open at 5:00 pm; most nights will have an 'ukulele/hula hour; the main program begins at 6:00 pm and ends at 8:30 pm.
Tickets are available at the door or on Eventbrite, ekk2023.eventbrite.com. general admission is $20 and kamaaina is $10; children and youth 12 years and younger are free to the EKK events.
Related Events