E Kanikapila Kakou 2023, Week 4: Celebrating the Steel Guitar
Monday, February 27th, 2023 at 6:00 pm

–

8:30 pm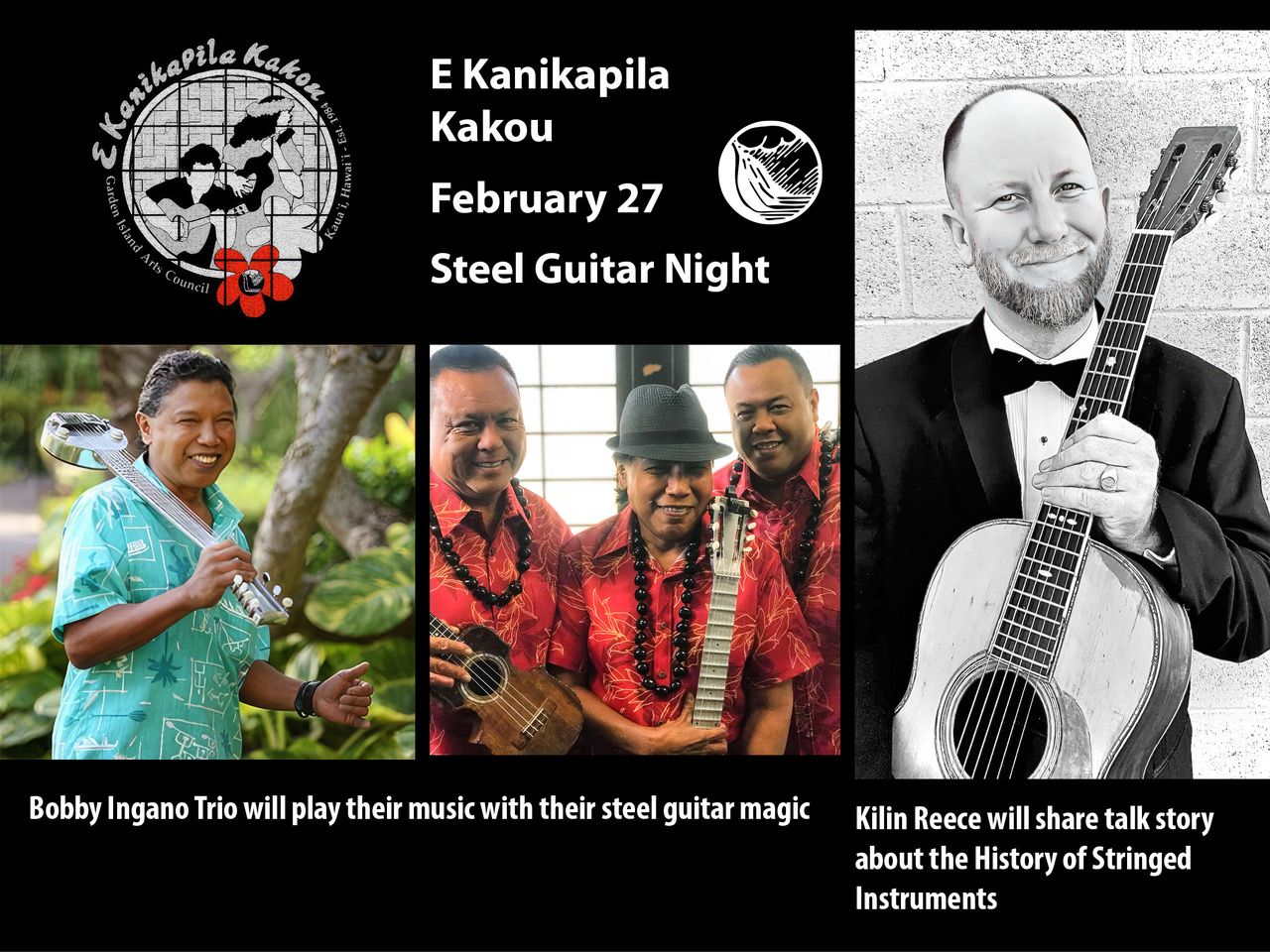 E Kanikapila Kakou 2023, Week 4:  Celebrating the Steel Guitar
E Kanikapila Kakou 2023 celebrates the music, hula and stories of Hawai'i with focus on Kaua'i.  All events will be held at the Kaua'i Beach Resort Jasmine Ballroom.
February 27 EKK features The Bobby Ingano Trio and Steel Guitar Talk Story with Kilin Reece, Luthier, Historian, Curator; Founder & President of The Kealakai Center for Pacific Strings. Bobby, with his unmatched mastery of the steel guitar, and Kilin, with his passion and dedication to trace the origins and evolution of this iconic musical instrument, will present an eye-opening program of Hawaiian music since bygone days.
The doors open at 5:00 pm; most nights will have an 'ukulele/hula hour; the main program begins at 6:00 pm and ends at 8:30 pm. Tickets are available at the door or on Eventbrite, ekk2023.eventbrite.com. general admission is $20 and kamaaina is $10; children and youth 12 years and younger are free to the EKK events.
Related Events