E Kanikapila Kakou 2023, Week 3: Community Hula Night with Malie Foundation
Monday, February 20th, 2023 at 8:00 am

–

8:30 pm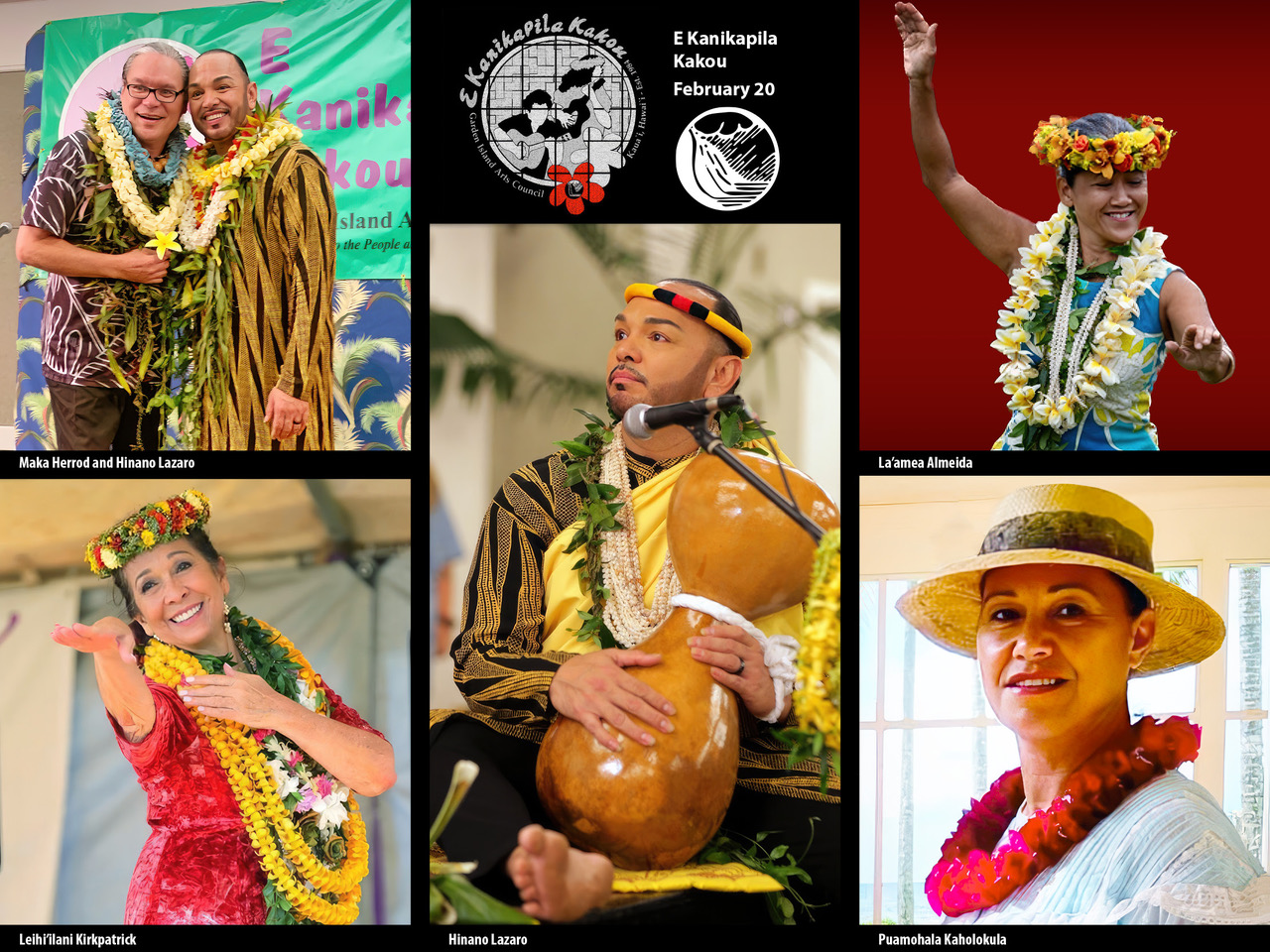 E Kanikapila Kakou 2023, Week 3:  Community Hula Night with Malie Foundation
E Kanikapila Kakou 2023 celebrates the music, hula and stories of Hawai'i with focus on Kaua'i.  All events will be held at the Kaua'i Beach Resort Jasmine Ballroom.
Monday, February 20 is our "Community Hula Night" in partnership with the Malie Foundation. The evening features Kumu Hula Hinano Lazaro, Puamohala Kaholokula, Leihi'ilani Kirkpatrick, and La'amea Almeida. Audience members will have a chance to learn a hula from the kumu hula of their choice and perform during the program. Malie Foundation will also present a hoike under the leaderhip of Kumu Hula Maka Herrod.
The doors open at 5:00 pm; most nights will have an 'ukulele/hula hour; the main program begins at 6:00 pm and ends at 8:30 pm. Tickets are available at the door or on Eventbrite, ekk2023.eventbrite.com. general admission is $20 and kamaaina is $10; children and youth 12 years and younger are free to the EKK events.
Related Events