E Kanikapila Kakou 2023, Week 2: Project Kuleana Nani Kaua'i
Monday, February 13th, 2023 at 6:00 pm

–

8:30 pm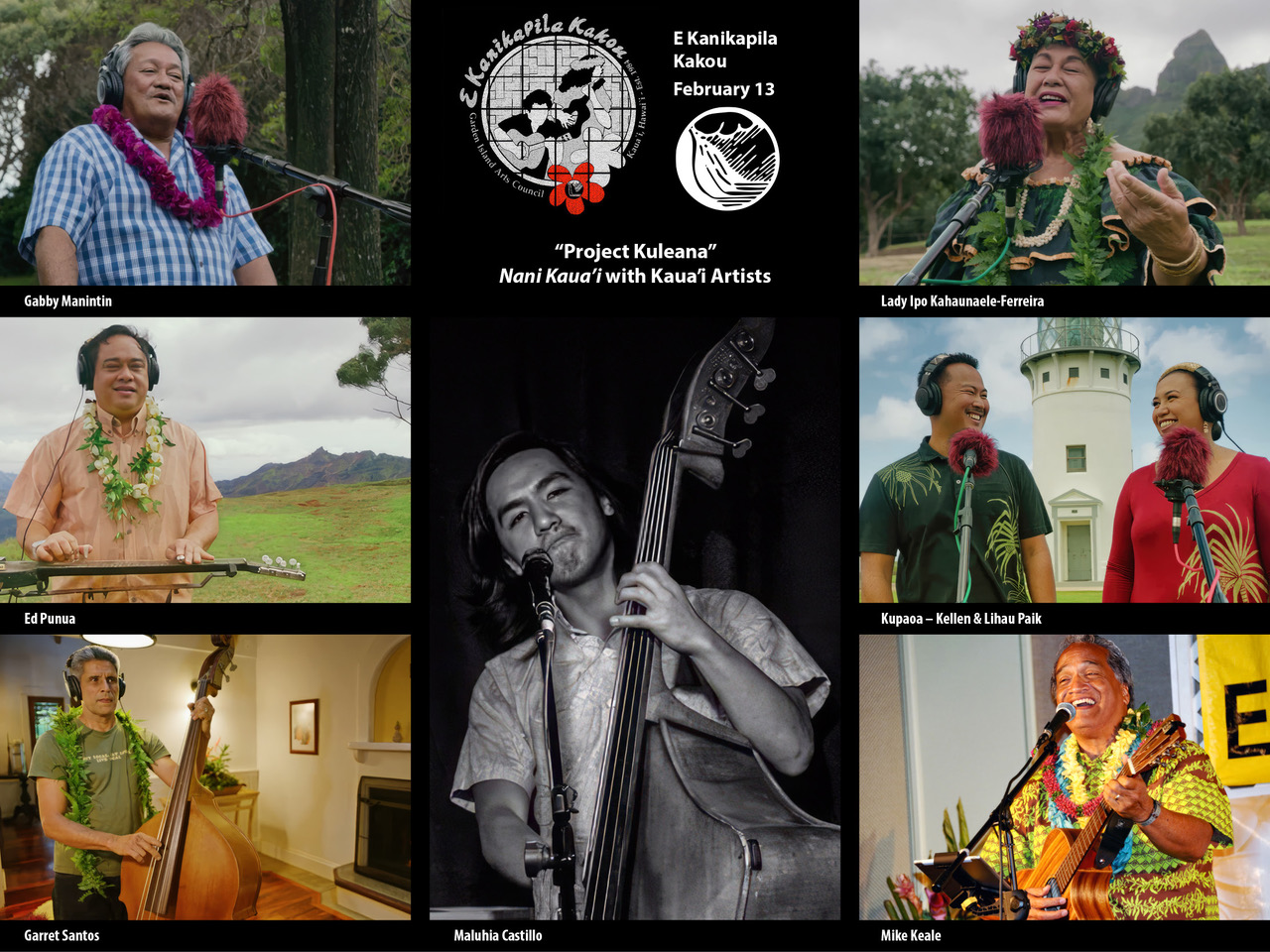 E Kanikapila Kakou 2023, Week 2:  Project Kuleana Nani Kaua'i
E Kanikapila Kakou 2023 celebrates the music, hula and stories of Hawai'i with focus on Kaua'i.  All events will be held at the Kaua'i Beach Resort Jasmine Ballroom.
February 13 EKK will focus on our beautiful island of Kaua'i as told by numerous Kaua'i artists on the Project Kuleana video produced by Kihei Nahale-a of Maui.
The making of the video will be shared by some of the participating artists – Lady Ipo Kahaunaele, Mike Keale, Garret Santos, Ed Punua, Gabby Manintin, and Kellen and Lihau Paik of the group Kupaoa. Maluhia Castillo will be on bass.
The doors open at 5:00 pm; most nights will have an 'ukulele/hula hour; the main program begins at 6:00 pm and ends at 8:30 pm. Tickets are available at the door or on Eventbrite, ekk2023.eventbrite.com; general admission is $20 and kamaaina is $10; children and youth 12 years and younger are free to the EKK events.
Related Events