E Kanikapila Kakou 2020 – Hula, Mele and Moolelo Week 2
Monday, January 27th, 2020 at 6:00 pm
–
9:00 pm
Event Navigation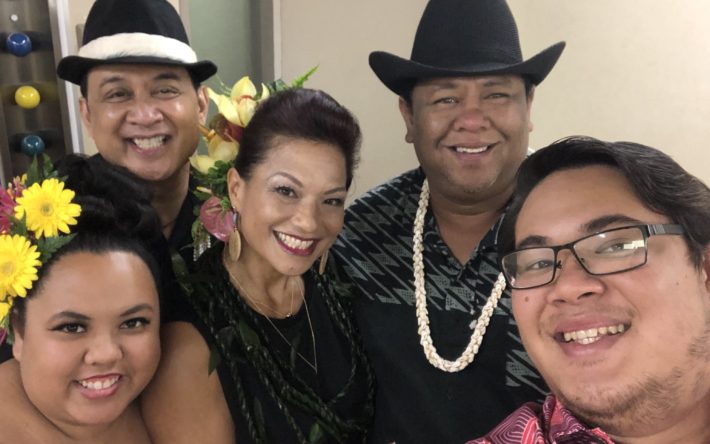 EKK 2020 – "Hula, Mele & Mo'olelo" — continues its 37th season on Monday, January 27, from 6:00 – 9:00 p.m. with an evening of old-style Hawaiian mele and exciting insights into the anatomy of contemporary music. "Papakolea Serenaders" hail from the heart of Honolulu featuring Puka Asing, Taneesha Asing, Cory Mau and Jonah Solatorio. They are joined by Kaua'i's own steel guitarist Edward Punua.
All EKK events are held in the Jasmine Ballroom of the Kaua`i Beach Resort from 6:00 to 9:00 p.m. A suggested donation in the calabash of $10 -$15 treats you to an unforgettable evening of aloha from the heart.
A no-host bar and food concession in the ballroom operates throughout the event. All EKK events are open to the public.
If you have a disability and need assistance please email Carol Yotsuda at giac05@icloud.com.
The E Kanikapila Kakou 2020 Hawaiian Music Program is funded in part by Hawai`i Tourism through the Community Enrichment program, supported by the County of Kaua`i Office of Economic Development, the Kaua`i Beach Resort, and the Garden Island Arts Council and EKK supporters.