E Kanikapila Kakou 2020 – Hula, Mele, and Moolelo
Monday, February 24th, 2020 at 6:00 pm
–
9:00 pm
Event Navigation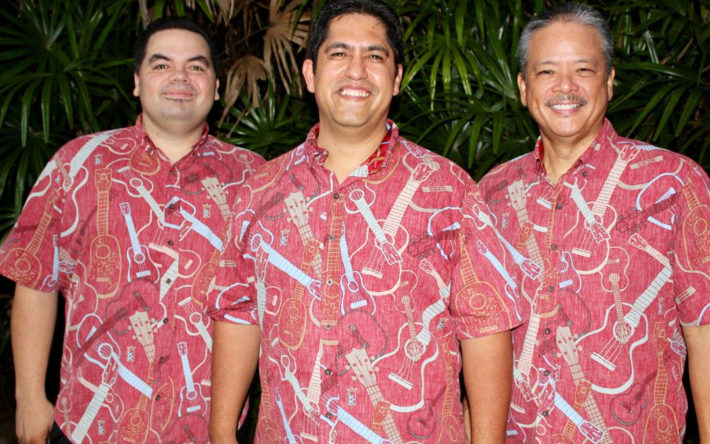 NUE – Nā Ukulele & Ekolu – is Bryan Tolentino on tenor ukulele, Halehaku
Seabury from the group Na Hoa on baritone ukulele and Kama Hopkins from
the group Holunape on U-Bass. Friends for many years, these three consummate
musicians love getting together to share their music and passion for the ukulele!
They have been doing NUE for about 4 years whenever the opportunities present
itself! They look forward to sharing their unique sounds with the EKK audience.
All EKK events are held in the Jasmine Ballroom of the Kaua`i Beach Resort from
6:00 to 9:00 p.m. A suggested donation in the calabash of $10 -$15 treats you to an
unforgettable evening of aloha from the heart.
A no-host bar and food concession in the ballroom operates throughout the event.
All EKK events are open to the public.
If you have a disability and need assistance please email Carol Yotsuda at
giac05@icloud.com.
The E Kanikapila Kakou 2020 Hawaiian Music Program is funded in part by
Hawai`i Tourism through the Community Enrichment program, supported by the
County of Kaua`i Office of Economic Development, the Kaua`i Beach Resort, and
the Garden Island Arts Council and EKK supporters.