DeShannon Higa & Quadpod
Saturday, January 29th, 2022 at 8:00 am
–
5:00 pm
|
$40
Event Navigation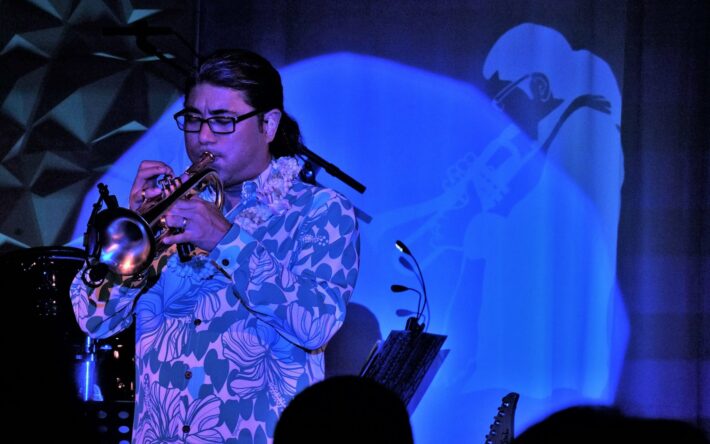 DeShannon

 Higa is a renown jazz trumpet player both in Hawai'i and New York City. His professional experience spans over 20 years and has performed in famous venues such as Birdland, Carnegie Hall, Lincoln Center, and Radio City Music Hall. His talents have been heard globally, having performed in Japan, China, Okinawa, Mexico, and Europe. Among his teachers are studio legend Ollie Mitchell, Grammy Award winning jazz trumpet player Brian Lynch, and Harry Connick Jr.'s lead player Roger Ingram. He has also recorded on many albums including Raiatea Helm, Hula Joe & the Hutjumpers (received a Hoku award for best jazz album) and Fiji.

DeShannon's styles of music range from jazz to latin/salsa to modern electronica and hip hop. As a bandleader/visionary, he has assembled and is currently performing with two bands of his own creation: gr00ve.imProV.arTiSts (an urban jazz-electronica dance band) and Quadpod (a neo-bop quartet).
This event is expected to sell out due to limited capacity due to COVID-19 restrictions.  Proof of vaccination or negative PCR test within 24 hours required for entry.