Bike to Work Day 2017
May 19th, 2017 at 6:00 am
–
8:00 am
|
Free
Event Navigation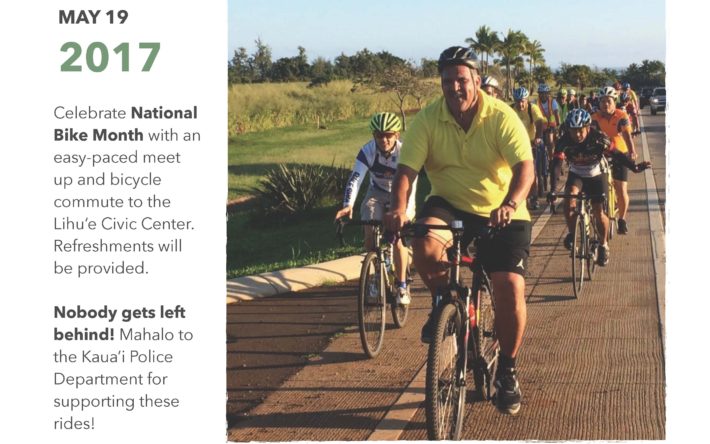 On Friday, May 19, 2017, the Hawai'i Public Health Institute and Get Fit Kaua'i will celebrate National Bike Month and join other communities nationwide for Bike to Work Day.
The event is an easy-paced bicycle commute to the Lihue Civic Center. Bicycle commuters will meet at one of the following locations: 1) 6:00 a.m. roll-out at the Kapaa Neighborhood Center or 2) 6:45 a.m. roll-out at Puhi Park. The Kauai Police Department will support both rides. All riders will commute to the Lihue Civic Center for free refreshments, proclamation by the Mayor of Kaua'i and a chance to win a prize.
Registration is not required. For more information or to volunteer for the event, call (808) 639-1018. Visit www.getfitkauai.com for event details, including bike route maps.