A Short, Fun Red Cross CPR-First Aid-AED class in Kapa'a Sat July 28th 2p-6p
July 28th, 2018 at 2:00 pm
–
6:00 pm
|
$69
Event Navigation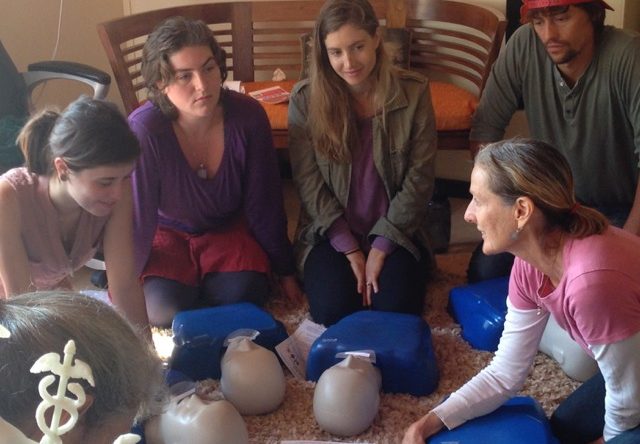 Aloha everyone!
On Kaua'i we need to take care of each other in emergencies 'til help comes.
CPR done before paramedics get there increases the chance of revival from 3% up to near 85% (especially for infants or kids).
Come learn how to help:
choking
stopped breathing
heart issues
AED use
first aid for cuts, burns, head injuries, shock, stings, drowning, all sorts of things.
Option to get your Red Cross cert at end of the class too!
90% of our class in Kapaa will be hands-on, good old-fashioned practice.  It's normal for people to have fears in not wanting to do CPR.  We cover that too:
You won't make the victim worse
you won't get sued
you won't catch a disease (we have keychain masks available for you for a real victim 🙂
Bring your first aid questions.  We're here to help you be confident in saving a life–it may be a family member or friend.
More info and Enroll HERE.