30th Annual Kauai Hospice Concert in the Sky – 4th of July Fireworks!
July 4th, 2019 at 3:00 pm
–
9:30 pm
Event Navigation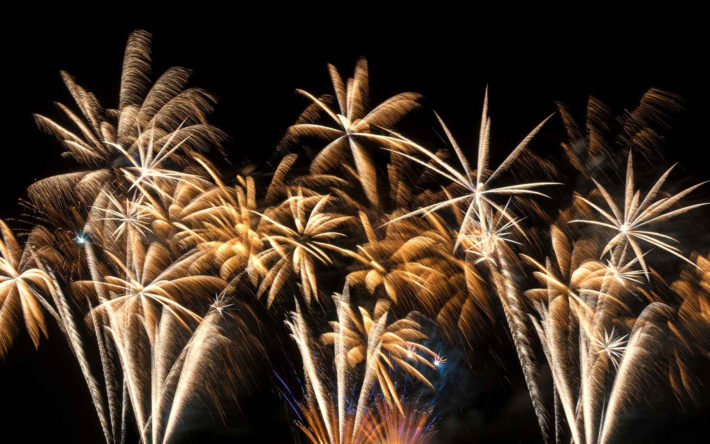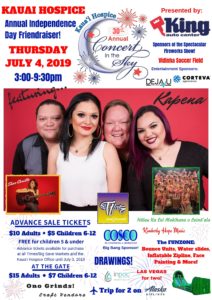 Residents and visitors of all ages celebrate July 4th at Lihue's Vidinha Stadium with family fun, great food from Kauai's top hotels and restaurants, continuous live entertainment and a spectacular fireworks show set to music. Food, craft vendors, hula, and more!
This year's headliner: Kapena
Win a trip to Alaska or a trip to Vegas!
Advance tickets available at all the Big Save/Times supermarkets and at the Kauai Hospice office until July 3rd. $10 adults, $5 kids 6-12yrs, kids under 5 are FREE!
Tickets at the gate– $15 adults, $7 for children 6-12yrs
For more information, contact Kauai Hospice at (808) 652-4988