2019 Kaua`i Chocolate and Coffee Festival
October 18th, 2019 at 5:00 pm
–
9:00 pm
|
An event every day that begins at 10:00 am, repeating until October 19th, 2019
|
$20
Event Navigation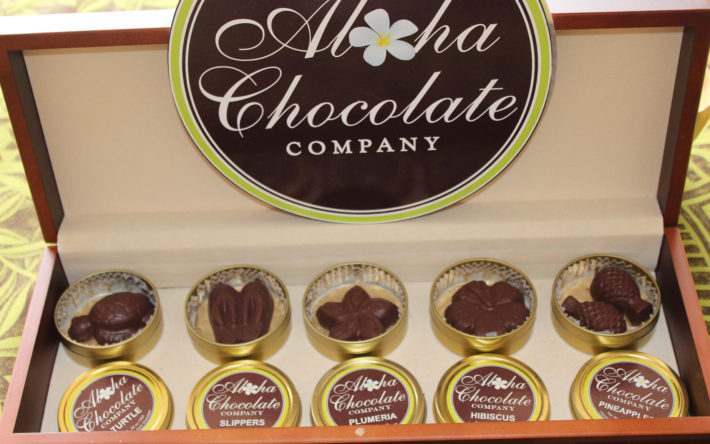 Mark your calendar for the 5th annual Kaua`i Chocolate & Coffee Festival – a celebration of all things chocolate and coffee with lots of sampling, educational displays and workshops, entertainment and exhibitor booths featuring a variety of chocolate and coffee products, from around the state.
The Kaua`i Chocolate & Coffee Festival kicks off for two days beginning on Friday evening and then picks up again on Saturday morning highlighting all the attributes of these two favorite local crops. The festival takes place in Historic Hanapepe Town and includes, informative presentations, live entertainment, a silent auction, keiki activities, sampling and much more.
Presented by the County of Kaua`i, Hanapepe Economic Alliance, Friends and Family of Agriculture, The Garden Island and Special Events Hawaii, Hawaii Chocolate & Cacao Association and sponsored in part by the Hawaii Tourism Authority.
The mission of the Kaua`i Chocolate & Coffee Festival is to offer an event that entertains both visitors and residents of Kaua`i; highlights Hawai`i agricultural industries of both cacao and coffee; and showcases the fine products and talents of our local farmers, chefs, roasters, chocolatiers, baristas and manufacturers while bringing prosperity to Historic Hanapepe Town. The festival will feature chocolate and coffee from Kaua`i and around the Hawaiian Islands.
WHEN: Friday, October 18, 5 p.m. – 9 p.m. & Saturday, October 19, 10 a.m. – 4 p.m.
WHERE: Hanapepe Road, in Historic Hanapepe Town on the Island of Kaua`i, Hawai`i
TICKETS: Ticket will be available in advance online for $15 or $20 at the door, while supplies last or the week prior to the event at Aloha Spice Company, Banana Patch Studio, Japanese Grandma's Cafe, Angela Headley Island Art for $20.
For more information and tickets visit www.KauaiChocolateandCoffeeFestival.com or follow us on Facebook at https://www.facebook.com/KauaiChocolateandCoffeeFestival or Instagram @HistoricHanapepe. Follow us for all the details and special early bird discounts. If you are interested in being a vendor, presenter or a sponsor please contact info@KauaiChocolateandCoffeeFestival.com